Safe Cracking Silver Spring
If it's important to you than it's important to us, and that's why you want the safe cracking Silver Spring professionals to come get your safe open.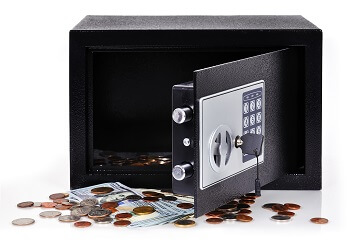 Safe Cracking Pros
If you're in need of a safe cracking Silver Spring professional, we at Lion Locksmith Silver Spring, MD have got your back. Serving the Silver Spring area with 5+ years of experience, we know the area, we know the people and the people know us. We offer complete locksmith service that also includes safe installation and 24/7 locksmith service.
With service around the clock our mobile locksmiths and safe crackers are fast and friendly and take pride in providing you with full satisfaction. Whether you need a commercial locksmith, residential locksmith or a locksmith for safes call us for a free quote and upfront pricing.
We're Not New to This
Our locksmiths have years of real world experience and know how to crack a safe. Safe cracking Silver Spring area is one of the many services we provide and we know all of the methods and techniques that come with each situation. There are multiple methods to crack a safe, the most common three methods are: manipulation, drilling and scoping. When you watch your favorite heist movie and you see the thief slowly turning the dial and listening to the safe, that's called manipulation. Using sound and in some cases touch, our locksmiths will be able to crack your safe, provided that it's a mechanical lock.
An additional tool used with this method is a stethoscope that similar to when a doctor uses one on your chest and back, the sounds within the safe are amplified. This method can take at minimum an hour to open your safe. Drilling is pretty self-explanatory, but after the hole is drilled the locksmith will use a precision instrument to operate the lock. This method can only be used if the safe doesn't have certain security measures such as hard plates or barrier materials. Scoping is used in conjunction with drilling. After drilling a hole, the locksmith will then observe the inner workings of the safe, specifically the change key hole. Locksmiths use the markings found there as a guide to dial the safe open.
Junk to Jewelry
Safes are not just designated for the rich or those in business. True, high-end jewelry stores, casinos, banks and other various establishments need safes to protect their goods. That doesn't mean that your personal items aren't just as important. Personal keepsakes, documentation and anything that you deem important to you can be stored in a safe. If it's important to you, then it's important to us, and that's why you want the safe cracking Silver Spring professionals to come get your safe open.
Whether you're a residential safe owner or a commercial safe owner, don't attempt to crack your safe open yourself. You could end up damaging the safe beyond repair and have to fork over even MORE cash to get back to where you started. On top of possibly damaging the safe, you could also damage the goods inside. Get it done right the first time and save yourself money and the heartache of unintentionally destroying your goods.
Right Around the Corner
Call the safe cracking Silver Spring professionals today if you're locked out of your safe. Lion Locksmith Silver Spring, MD are bonded and insured, we offer upfront pricing and our mobile locksmiths are on standby with 24/7 locksmith service. We're just a few miles away and always at the ready. For those that don't need a safe cracked but rather safe installation, we can handle that too. Come to think of it, we can handle ALL of your locksmith needs.
From residential safes to commercial safes, we will come to you and get you squared away. With over 5+ years experience we know how to crack a safe and do it fast and friendly. We're not new to this or this area. We've been around for awhile and plan to stay for awhile, so if you're in Silver Spring MD, you already know who to call.