Dependability and expert service are top priorities for the automotive locksmith Silver Spring.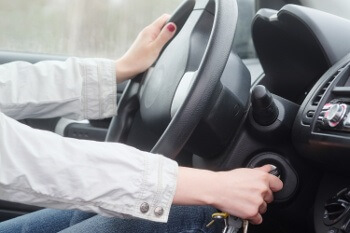 Why Choose Lion Locksmith
If you're looking for a trusted automotive locksmith Silver Spring, then Lion Locksmith Silver Spring, MD is your first and best choice for all of your automotive locksmith needs. We are a highly rated and reliable automotive locksmith in Silver Spring and have over 5+ years experience providing fast and friendly service throughout Silver Spring, MD and surrounding area. We offer complete locksmith services and our expert technicians can handle any type of automotive locksmith repair. No situation is too big for us and we handle all situations with a fast 30 min response time to get you back on the road fast.
Our 24/7 complete locksmith services are second to none and come with honest up front pricing that you can depend on. Automotive emergencies are both stressful and frightening. You can count on us as your automotive locksmith in Silver Spring, MD to handle your problem with quality, professional experience.
We Provide all Types of automotive locksmith services Imagine it's your wedding day and after the reception you realize that you have locked your keys in the trunk of your car or after a day of shopping your key breaks off inside your door lock. These kinds of unexpected incidents happen every day. We offer peace of mind in providing services that are fully licensed bonded and insured for your protection and honest and reliable technicians. We are confident you will not find a better, automotive locksmith in Silver Spring.
Some of Our Expert Automotive Locksmith Services
Car Lockout Service
Our car lockout service can replace lost car keys or broken car keys with fast reliable service and get you back on the road or into your car in a hurry without hassle or long waits.
Ignition Switches
Ignition switch repair or replacement may sometimes be necessary. This is a complicated procedure best left to professionals like us who have the know-how to get the job done in a timely and cost-effective way. Even complex services like ignition switch repair and replacement is available through our 24/7 locksmith service.
Mobile Service
Our mobile 24/7 locksmith service can quickly make car keys for all makes and models of vehicle. We can come to your home or office and have one our mobile locksmiths make spare keys for any of your vehicles so you can always be prepared in case you lose or misplace your keys.
Unlock Trunk and Car door
If you happen to accidentally locked your keys inside your vehicle, then we can gain access to your vehicles trunk or entry through the car doors quickly without the hassle and expense of replacing locks.
Key Extraction
Car key extraction becomes necessary when a portion of the key breaks off in the locks keyhole. We utilize the latest high-tech equipment to remove broken keys from car doors, trunks or ignitions switches and save you time and frustration of searching around for the best price with up front pricing.
Key Replacement
We provide keys for both foreign and domestic cars and offer car key duplication for every type of car key, whether you have chipped keys or laser cut keys, no key is too unique or complicated for us to replace or duplicate. We are experts at car key cutting and can repair car key fobs and remotes as well. It is this knowledge and commitment to high industry standards that make us the best automotive locksmiths in Silver Spring.
Transponder Key Programming and Smart Car Keys
Replacing and programming transponder keys requires the knowledge special equipment necessary to make the key work on its respective vehicle. We offer highly competitive prices in the Silver Spring MD and surrounding area for transponder key programming. Smart car keys communicate with your vehicle without you ever having to make contact with a keyhole. These high-tech keys require the use of our specialized equipment and skilled highly skilled technicians for repair or replacement.
Honesty and Dependability
We believe that every automotive locksmith situation requires immediate attention. We understand that every situation calls for a timely and quick response, no matter how big or how small. Our highly-trained, technicians are professional and courteous and will always offer up-front pricing. At Lion Locksmith Silver Spring, MD, we will go above and beyond to provide excellent customer service and quality locksmith services. As your go to choice for an automotive locksmith in Silver Spring, we know you will come to trust in our our expert service and dependability.